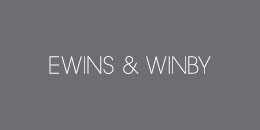 Copyright © 2015 Ewins & Winby.All rights reserved.
www.ewinswinby.com
Affiliates
Business Strategy & Innovation
ManyWorlds, Inc.


ManyWorlds helps leading companies grow by delivering advanced process designs and knowledge network solutions that supercharge enterprise R&D, marketing, business development, and strategy development processes. ManyWorlds serves a global client base, including BearingPoint, Cisco Systems, Chevron, and many Fortune 100 companies and emerging industry leaders. ManyWorlds also manages the acclaimed business thought leadership site, www.manyworlds.com

Steve Flinn is ManyWords' Founder and Chief Executive Officer. He is a world renowned expert on decision analysis and strategy. He leads the strategic advisory practice at ManyWorlds, working as a highly respected senior advisor to many Fortune 100 firms.
Click here to view his bio [pdf]

Naomi Moneypenny is Co Founder, and Vice President, Research, Media, Technology Naomi directs the development of client and partner knowledge networks and Epiture® software technology. She is the Executive Editor of ManyWorlds.com.
Click here to view her bio [pdf]


Organization Strategy & Design
Stu Winby


Stu's practice area focus is in organization strategy, design and innovation, and individual and executive team development. He has over 25 years management experience as well as cross-industry international consulting experience. His recent work has been mostly with CEO and executive team members of medium to Fortune 500 size firms.

Stu managed Hewlett Packard's Strategy, Organization, and Change Organization for over ten years. Prior to this position he managed HP's Factory of the Future organization and program. Stu was Vice-President for Advisory Services at the American Productivity Center (APC) where he was responsible for productivity management, organization strategy and design, and work innovations research and application. His work has been documented in numerous books, articles and professional journals. Several Harvard Business School Cases have been written on projects he has consulted to, as well as numerous best practice case studies documented by the Conference Board and others.

He received degrees from San Jose State University with additional graduate studies from Stanford University. He is a graduate of the Advanced Program in Organization Development and Human Resources Management Colombia University, and Harvard's program on Professional Services Management.
Business & Process Improvement
Shelley Sweet, MA


Shelley works with companies that need to transform the way they do work and use information. She helps them develop high performance end-to-end processes, manage change related to process innovation, and successfully implement with users. Her track record includes over 20 complex projects redesigning processes to increase productivity, reduce costs, and improve customer satisfaction.

Ms. Sweet has added value to client systems across a variety of industries. Representative clients have included Applied Materials, Cisco, Bank of America, Chevron, Dey LP, Hewlett Packard, Levi Strauss, Pfizer Inc., Silicon Graphics, Tiffany & Co., MedImpact Healthcare Systems, FIRST 5, Santa Clara County, and University of California, Los Angeles.

Ms. Sweet holds a Bachelor's Degree in Economics from Wellesley College and a Master's Degree in Management from John F. Kennedy University