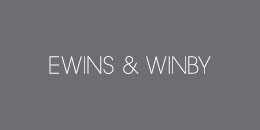 "Anna's strategic visioning process was one of the key components enabling change in a traditionally static company."
More
Tom McLaughlin, former Associate Corporate Medical Director, Blue Shield of California
"I worked with Anna on a large-scale business turnaround project for a $1.5 billion chemicals business. Anna brought exceptional change management skills and expertise to the project."
More
Steve Flinn, CEO Manyworlds, Inc.
"Mary joined our team as project manager for the technical support (TS) merger/acquisition initiative. She skillfully integrated her extensive change management/communication skills into her role to ensure sponsors, stakeholders, and project leads understood their role leading the change. "
More
Thomas Tanner, Integration Program Manager, Technical Support, Bay Area Hi Tech Company
"Mary brought change management expertise, a fresh perspective and an energetic personality to the management team responsible for the change." More
William Rees, former Partner, HP Services, Hewlett Packard
Change Management & Sustainability

Ewins & Winby provide practical approaches and tools to help you successfully navigate complex organizational change, from successfully implementing new business strategies to building a dynamic culture of innovation and collaboration.

We guide the leadership team through each step of the process, from determining the need for change and assessing organizational readiness, to building organizational commitment to implementing and sustaining the change. We also assist you in establishing a project team infrastructure and educate and support the team throughout the change effort. A compelling business case, strong sponsorship and stakeholder engagement are among the critical success factors in implementing sustainability strategies.

Examples of how we help companies manage complex, large-scale change:
Provide change management framework and methodology to help you successfully navigate change, readily customized to specific situations.

Help establish an integrated project team infrastructure and provide support throughout the change

Offer change management workshops to educate and align project team members and sponsors on Change Management.

Conduct change readiness assessments to determine an organization's ability to launch, implement and sustain the change.

Help define behaviors required for future success and develop shaping plan to develop and reinforce them

Create a stakeholder engagement strategy to ensure their needs and concerns are addressed and to obtain stakeholder input during planning and implementation of the change

Coach senior managers in leading change leadership team through each step of the process, from building alignment on the vision and strategy, to building on-going sponsorship and accountability.
Its not organizations that change, but people

Profile

A managed care organization launched a company-wide initiative to become "the consumer's health plan of choice." Identifying new customer focused market opportunities and empowering employees to take advantage of those opportunities, while critical to the organization's long-term success, posed serious challenges for a company unaccustomed to change.

View case study 2 to see how E&W designed and facilitated organizational initiatives to attack new business opportunities and helped create a culture in which customer satisfaction, accountability and collaboration are part of the organization's core values.
Copyright © 2015 Ewins & Winby.All rights reserved.
www.ewinswinby.com